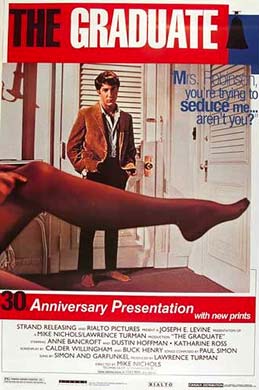 It's Friday.
Time for my #FridayReads post of the week about books, reading and related stuff.
Going to mimic Nick Hornby's Believer Column again about stuff I have been reading. That is not to say I am near the writer that he is.
Going to go backwards:
Stuff I finished:
"Singularities" by Susan Howe. — Amazing reviews on #GoodReads. This book of poetry just did not take off for me. Felt very MFA, like much more immediacy in my poetry. (Library book — Minerva — From Thomas Memorial Library in Cape Elizabeth, ME.)
"Harvey" by Herve Bouchard and Janice Nadeau — Janice Nadeau's illustrations are just amazing. To me a book where the art is ahead of the story. It's a juvenile graphic novel about losing a parent. I would have liked more of an end. The artwork is stunningly beautiful. (Walker Library — Westbrook, ME — my local library .. been spending a lot of time in the juvenile and graphic novel area).
and now for something completely different. — "American Gangbang" by Sam Benjamin — My book of the week last week. The last third of this book is extremely dark. Goes place, I didn't think it would. I like Benjamin's narration, curious what else he writes about in the future, and his videos are really fun. But the last part of this book goes some dark, dark places. Actually going to drop my review on Goodreads for this book from 5 stars to 4. Uncomfortable, obscene and very honest book about the porn industry. Not for everyone.
Books checked out: (Both Walker)
Harvey
"The Beats: A Graphic History" by Harvey Pekar et al, illustrations by Ed Piskor, et al … About a third of the way through so far. Interesting stuff, love Harvey Pekar's voice from American Splendor (awesome movie too) … Kerouac had a sad life, wish he could see his fame from behind. Worth reading. At a 4 star for Goodreads right now. (Really like it).
Books purchased: (All Kindle)
"The History of the World in Six Glasses" by Tom Standage — only 7% in .. interesting so far .. talks about the influence of beer, wine, spirits, coffee, tea and Coca-Cola in world history. Didn't realize for instance that ancient Babylonian beer was basically wort in pottery and they drank it with straw because it still had the grain in it. Fascinating and a great value at $2.99
"The Dirty Parts of the Bible – A Novel" by Sam Torode — 13% of the way in .. Interesting book so far, of a child of a fallen Christian Fundamentalist preacher. About to become a book about journeys. Interesting so far, honestly think the $0.50 price hooked me. Would be 3 stars (liked it) on Goodreads right now.
"Love is a Dog From Hell" by Charles Bukowski (poetry) .. 19% of the way through. — Profane, drunk and brilliant is a good way to describe Bukowski's poetry .. much, much rawer then the wordplay of "Singularities" .. Fun stuff and an insanely good deal right now on Amazon if you are curious about Bukowski at all. Only $0.99 http://www.amazon.com/gp/product/B000VYX9DA/ref=kinw_myk_ro_title
"Life of Pi" by Yann Martel .. not very far along … 9% .. Interesting narrator .. Was the amazon deal of the day and I book I have heard of. Was only $0.99 then .. up to $7.01 now .. will be able to say more about this book when more engaged with it.
And now the book of the week:
"The Graduate" by Charles Webb. This is an interesting book. And obviously a classic film. 80% of the way through the book .. have been since Monday basically.
Should finish it this weekend I hope.
Dustin Hoffman's Benjamin Braddock is one of the great characters of cinema. The good student who says no to everything. He seems heroic in a way.
Webb's Ben Braddock is nowhere near this interesting. He is an excellent student that just decided to turn his brain off after being a valedictorian and multiple award winner including a 2 year graduate fellowship in teaching after college. He just says no to all of it. He eventually of course does say yes to Mrs. Robinson (I know spoiler) but that is just part of the vernacular at this point.
But it is incredibly rare in literature and movies to have a character in a book that is actually less of a rich character then the movie version. And you wonder even more why Elaine would go for someone that had such a special relationship with her mom. Not that I am sure if she does.
I enjoyed it, and appreciate it even more what an amazing job Mike Nichols and Dustin Hoffman did with the movie. Movie ****, Book ***1/2. "The Graduate" also has a remarkably low average on Goodreads and Amazon, last one I saw as low was a book I adored (although very different then the movie). "Up in the Air" by Walter Kirn.
And "The Graduate" is very, very dialogue heavy. Fun read, overshadowed by the movie at this point.
Books still reading: (All from the Library)
"Chicago Poems" by Carl Sandburg. — Amazing, posted 4 poems on 2 separate blog posts from this classic of poetry this week. Think I will buy my own copy soon. Definite 5 stars on Goodreads. I really be reading more Sandburg.
"The Wind-Up Bird Chronicle" by Haruki Murakami — just started 2nd chapter. This is a massive book and not sure if I will be able to climb the summit. But, I have heard it is among Murakami's best
"Waiting for Godot" by Samuel Beckett (play) — I really think Estragon and Vladimir should go to Godot's house already … I always find plays hard to read. Much easier to see them performed. About 2/3rds of the way through. I know it's a classic, and I am liking not loving it. 3 stars on Goodreads.
"Sex on the Moon" by Ben Mezrich — A tale of braggadacio and insanity. Not sure why someone with this much talent and drive would steal moon rocks. About a sixth of the way in on Chapter 9. Seems to be a tale of hubris and recommended by @jchristie. Would be curious to see similar blog post from Josh.
What have you been reading? I guess I have read a lot if this is 1,000 plus words.